Ad Optimization Made Easy
Ad Budgets Optimized!
Explore our product features that help businesses transform ad data into higher performing campaigns that increase sales.
Set up in minutes – 14 day free trial – No credit card required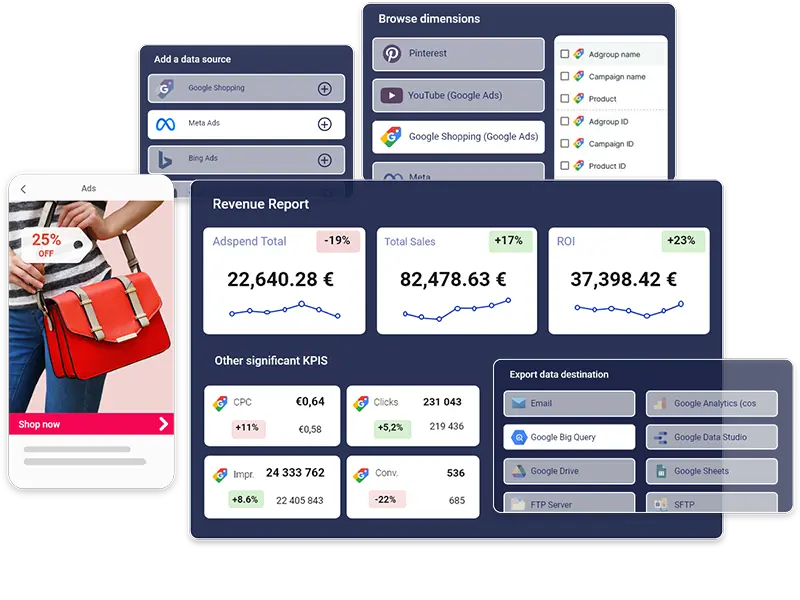 Connect Everything
Data Centralization
Control Your Data
Connect & sync data to create a comprehensive marketing picture with our no-code data connectors and start saving hours per week.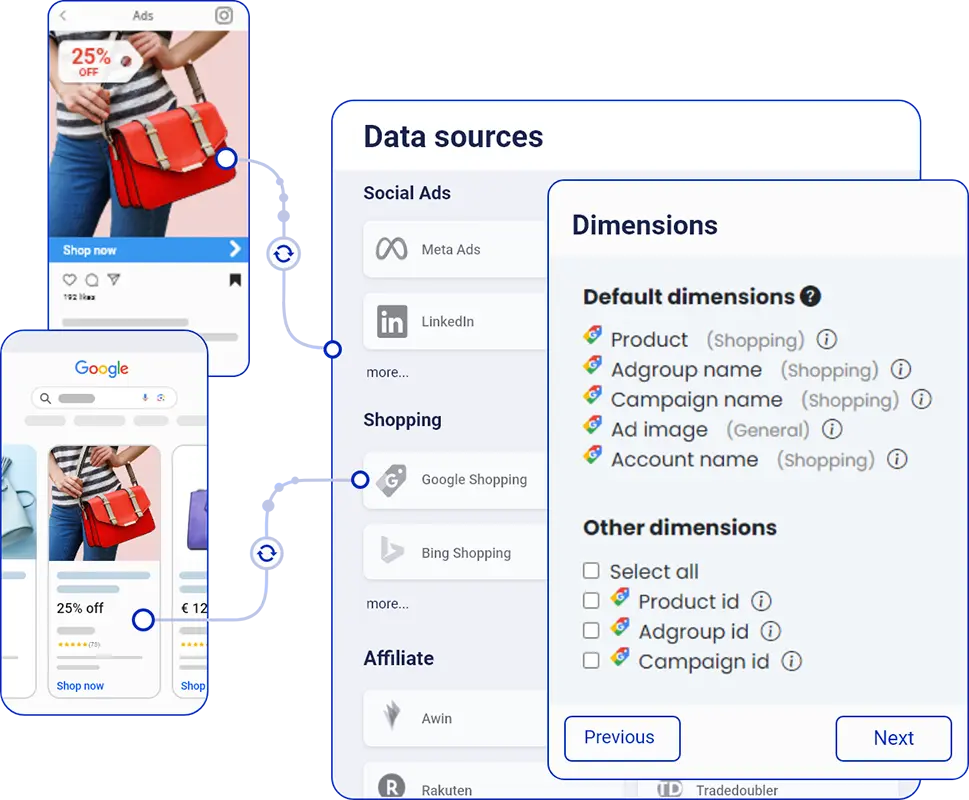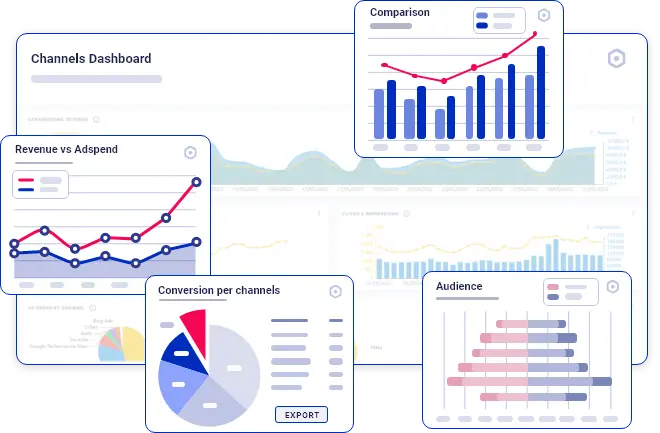 VISUALIZE ANYTHING
Reporting
Explore Marketing Insights
Create beautiful reports & dashboards to share insights with your team and make better decisions about campaigns & budgeting.

REAL AD IMPACT
Behavioural Attribution
Discover the True Impact of Campaigns
Uncover the true performance of your ad campaigns. Turn your ad data into high performing new actions that deliver better converting traffic and sales.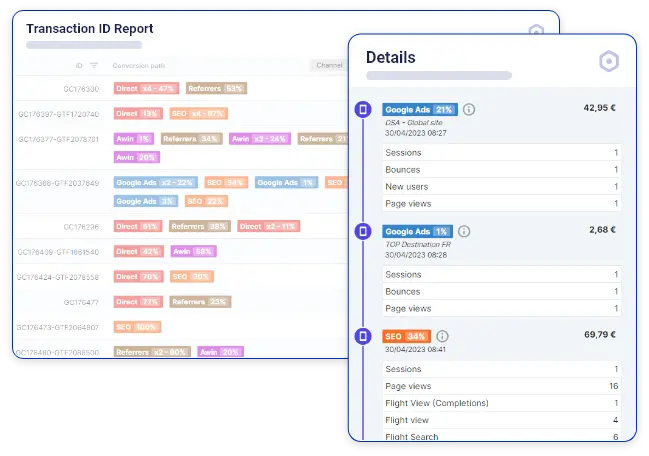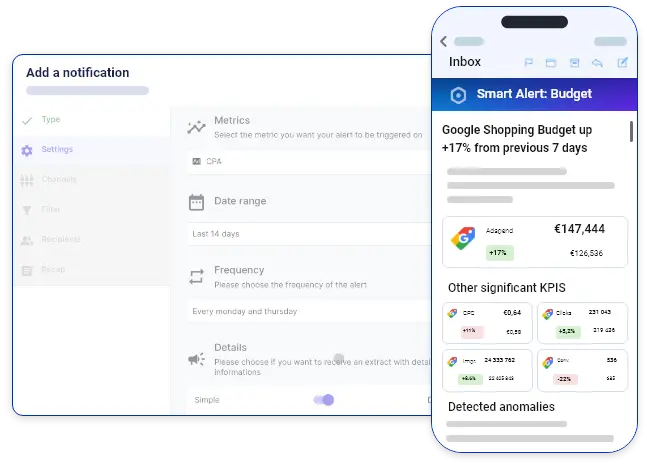 DETECT ANOMALIES & ACT
Smart Alerts
Get Performance Insights: Fast
Anomaly detection and proactive alerting system powered by high-performance ad analysis algorithms to monitor your ad data 24/7.

ACTIONABLE INSIGHTS
Smart Recos (beta)
Next Level Data-driven Decisions
Discover a harmonious fusion of cutting-edge behavioral algorithms and human expertise that takes ad optimization to the next level to truly propel your campaigns.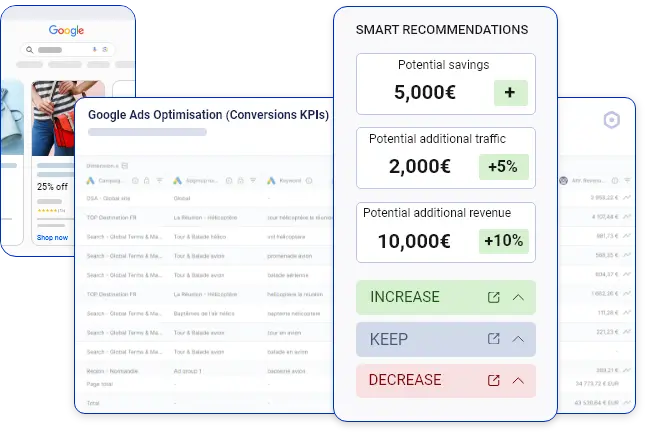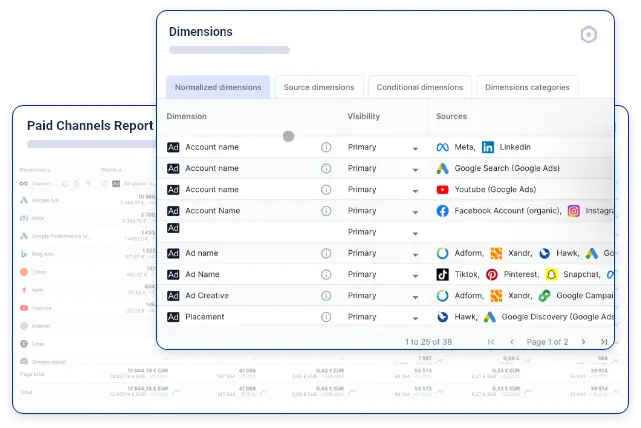 UNRIVALED DATA RECONCILIATION
Data Governance
Your Data. Your Way.
Streamline your data management and analysis processes, ensuring you have the insights you need to make better informed decisions.

PRIVACY BY DESIGN
Data Protection
Data Privacy at its Core
We've designed features that prioritize data security while providing the flexibility you need to drive success